About Us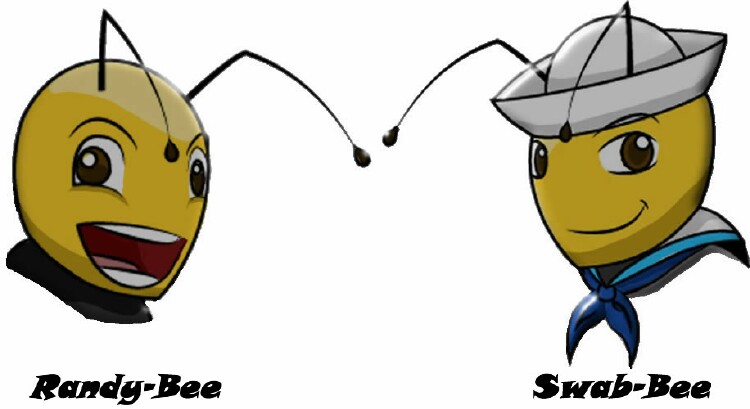 About Us
From the Keel to the Wheel, the Bees, Randy-Bee and Swab-Bee, are here to lend a helping hand.

Much like the beneficial bee in nature, our bees are here to benefit our users with helpful hints, tips and friendly advice.

Keep an eye out for them, they're here for you.

If you listen to the bees you won't get stung.




Bee Clean Products is a culmination of years spent building other successful and non-successful businesses. It started with Scalise Marine - Internet Ship's Store, a success story in the making gone bust. Scalise Marine entered the marine supply market at the perfect time, in 2004. Scalise Marine was established to compliment our Fort Lauderdale canvas shop, Rorys Marine Canvas & Upholstery. We hooked up with Edison Irving, President of Strataglass, LLC who introduced us to IMAR Products whereas we became the very first distributor for IMAR. As Scalise Marine grew, we decided to step out of our comfort zone and add a catalog distributor, thus increasing from hundreds of items to thousands of items. With this growth a new website had to be created and technology updated....this proved to be a mistake. We got away from what we knew VERY well to become all things to all people, not a good idea. Rather than see that as a problem, we decided to add more stores to the mix, in effect becoming our own competition. Once again, it sounded good on paper. Your Ship's Store and Rorys Marine Supply were added to the Scalise Marine umbrella. Instead of increasing our volume three-fold, it only resulted in increasing the workload. Every addition or price change had to be duplicated across three websites which takes time away from customer service.

Lesson learned, the three companies were consolidated into Your Ship's Store, with only 600 or so products listed on the website. Although Your Ship's Store is holding its own, it is still too large for its own good.

Bee Clean Marine has been developed to get back to our roots, with the hand full of products that we know best because we work directly with the manufacturers of the majority of our products. If you call and ask a specific question, chances are, we know the answer without having to break open the books.


We have realized that being all things to all people is a mistake, being the right thing for the right person is the ideal thing to do. Our bee mascots are used to give you the information you are seeking, above and beyond just the same old/same old product descriptions, which can be found on any site.

Why should you trust us?


Since Randy Bouffler (Randy Bee) started on the ground floor with the folks at IMAR and has worked very closely with Strataglass, LLC since 2004, helping them in their booth at boat shows and trade shows throughout the U.S., he knows the products pretty well. Strataglass,LLC employs RandyB Consulting, specifically Randy B, as their Cleaning and Care Guru. If you have a problem with your Strataglass that is above what they can readily answer, chances are you have talked to or had an email conversation with Randy. The Cleaning and Care Video on the Strataglass site was written and presented by Randy. He also had a big part in revising the Cleaning and Care Procedures for Strataglass.


---

Bee Clean Products is a d.b.a. of RandyB Consulting, Inc. A Florida company.